ELŐNYÖK
SLIDING DOORS
IT OPENS UP A NEW PERSPECTIVE TO THE WORLD!
With the unique benefits of this product line, all boundaries will collapse, since we can easily move up to 400 kg of glass to open the way to nature. The premium product range allows maximum opening width and is characterized by extremely quiet operation due to its multiple seals. With flush-mounted, thermal bridge free aluminium threshold for maximum comfort. Robotics are responsible for the flawless and accurate insertion of the slide system.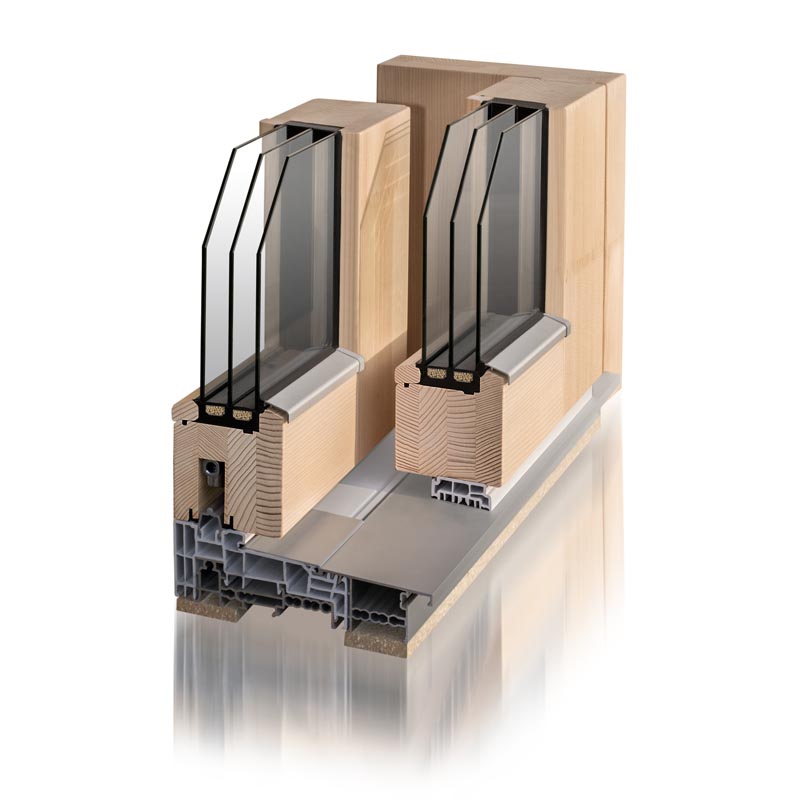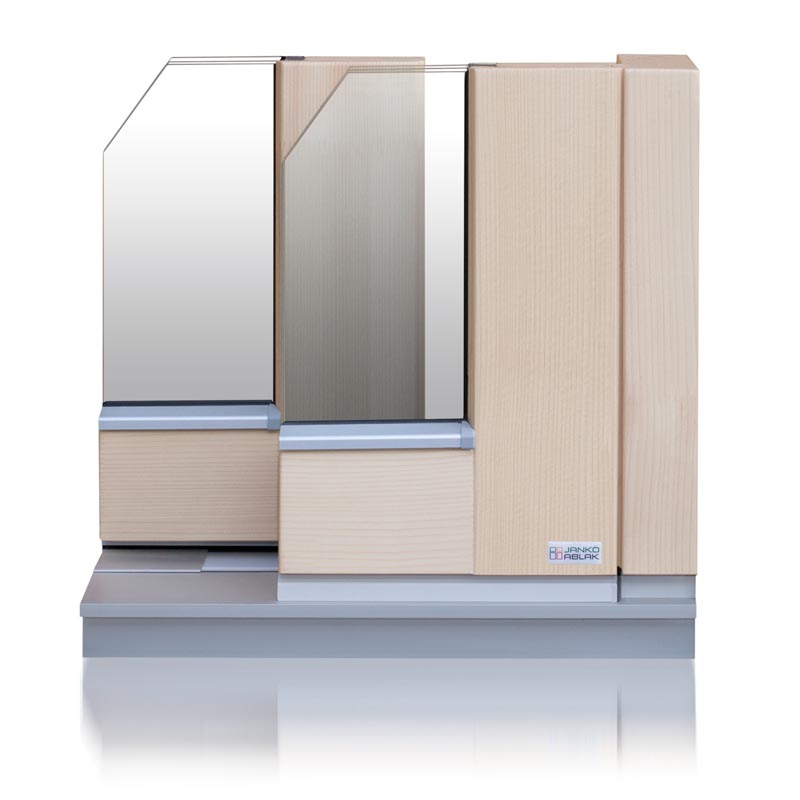 WOOD-BIG PROFILES
The lift and slide product line offer a special experience and it can be selected from Big 92 mm wood profiles to achieve a natural and harmonic effect.
The great advantages of the inside and outside wooden sliding doors is that they provide natural warmth and they are perfectly customizable:
Alter the sliding door appearance to your furniture and interior design from the inside, and choose a style for the outside that is suited to the landscape or to your garden.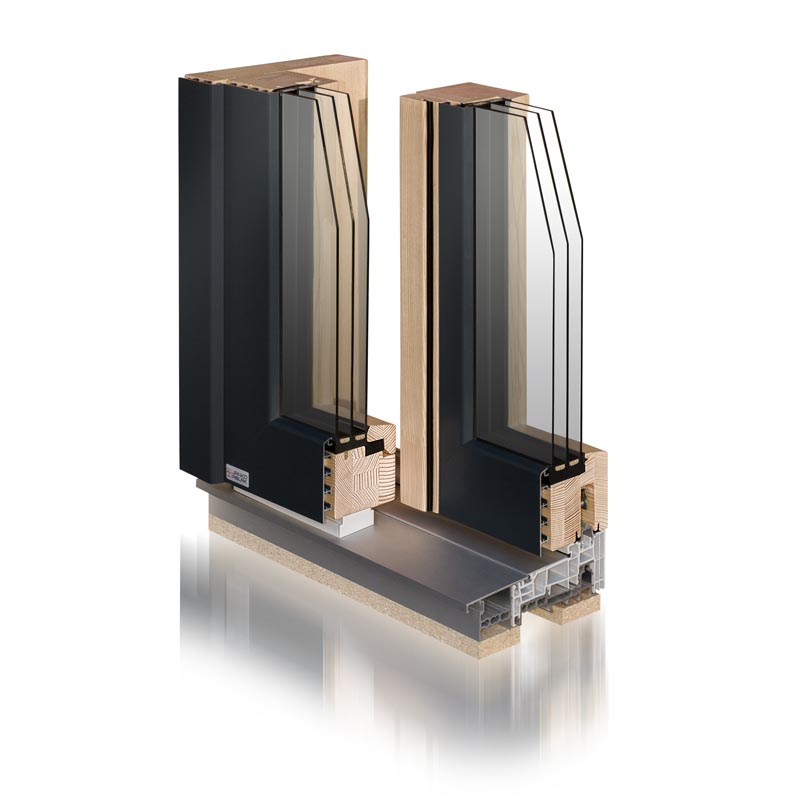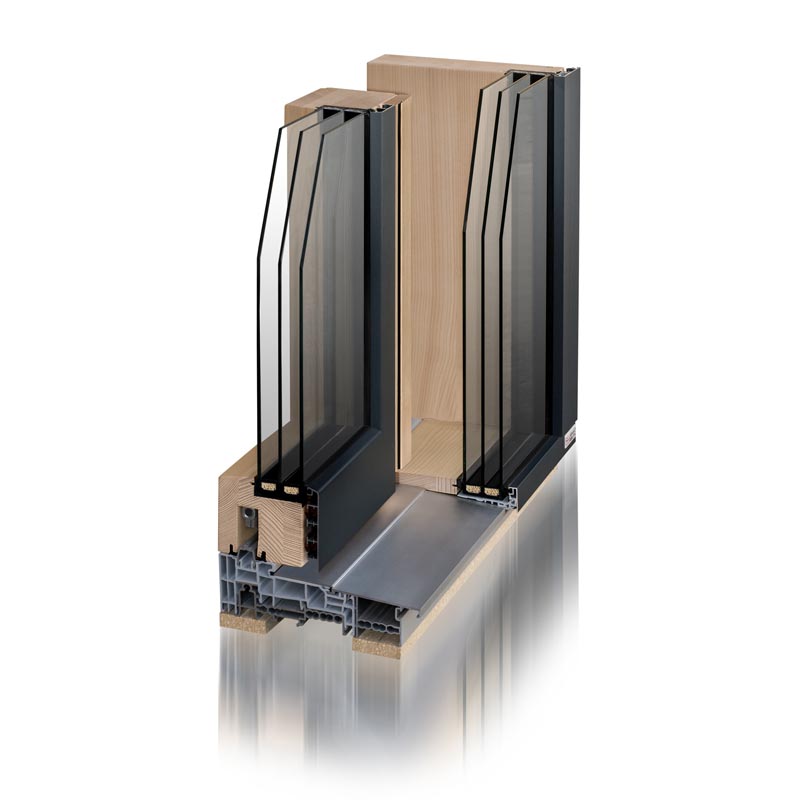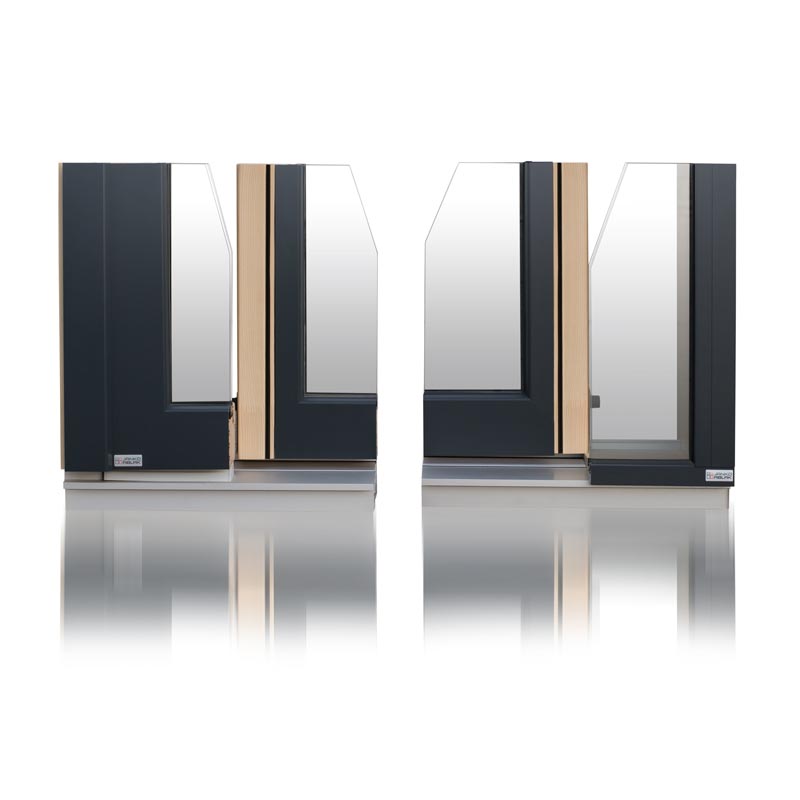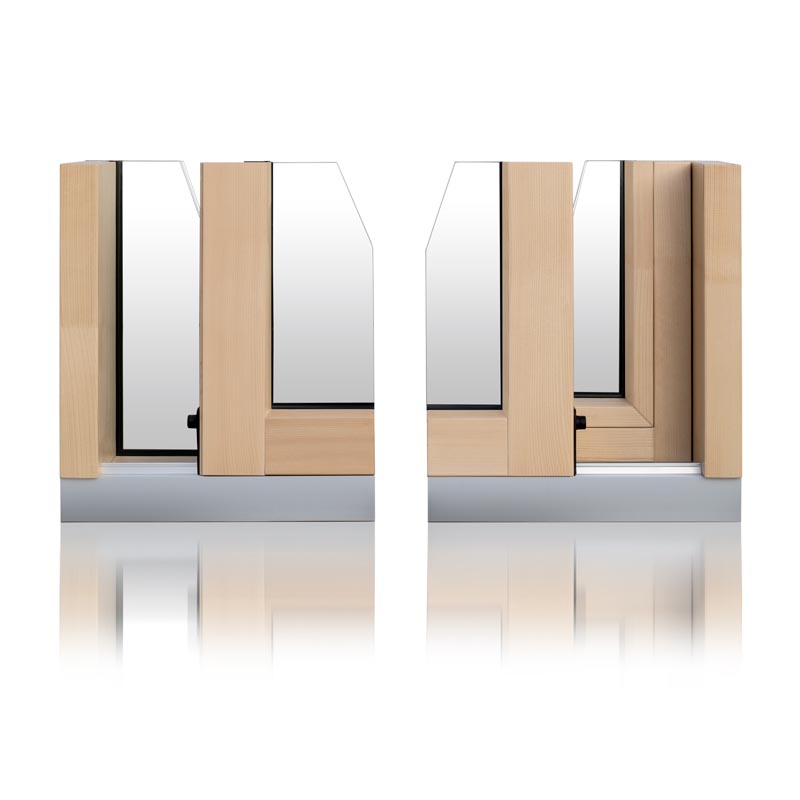 WOOD-ALUMINIUM PROFILES
The use of wood-aluminium products is extremely popular among the customers, as it perfectly fulfils every need with their professional solutions.
That is why many customers choose them with a spectacularly large glass surface, even wood-aluminium lift and slide doors, which available in cross and cross flat versions.
Selecting a profile always depends on our taste and the unique features of our home, but the highest quality is given in every case.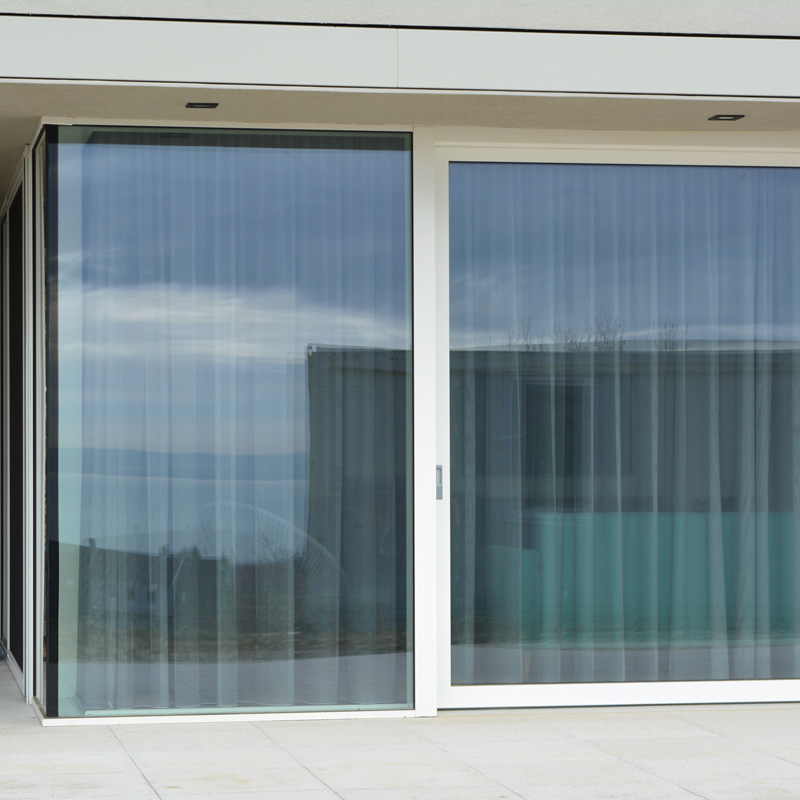 RECOMMENDATION
Its special appearance enchants anyone:
The installation of special elements, unique surface finishing (aluminium and wood surfaces) and glass-glass connection at corners can be easily arranged on demand.

For exclusive spectacle, choose our Cross Flat solutions without casing, so you can enjoy a wonderful view throughout the year, where nature almost touches you. Thanks to its ingenious thermal insulation, it endures the high contrast temperature and is doesn't steam up, so you have nothing else to do than sit back and enjoy the panorama!
Real spiritual refreshment for everyone.
WITHOUT COMPROMISE
The use of lift and slide systems is popular among the customers of wood and wood-aluminium products. We can move gigantic, parallel sliding glasses so we can go beyond the confined space limited by the walls, and our home becomes one with nature.
The floor-to-ceiling glass surface excludes all the disturbing factors from our field of view, so a beautiful scenery unfolds in front of us even in a closed state. These frameless lift and slide doors are available only at the Jankó window in the Hungarian market.
With the Jankó's lift and slide doors, your home provides a real relaxation experience every day.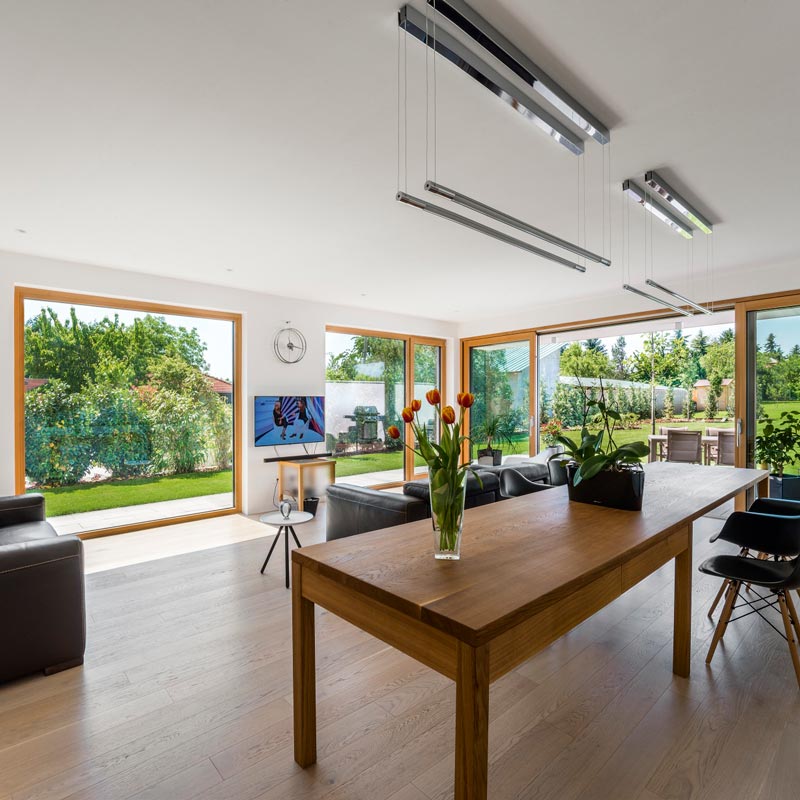 THE JOY OF THE LIGHT
Thanks to the large glass surfaces of our modern, up-to-date lift and slide doors, your home will be bathed in light. They fill each corner of your rooms with natural energy, so they make your apartment to the home of sunlight.
Let the sunshine in to fill your everyday life with joy!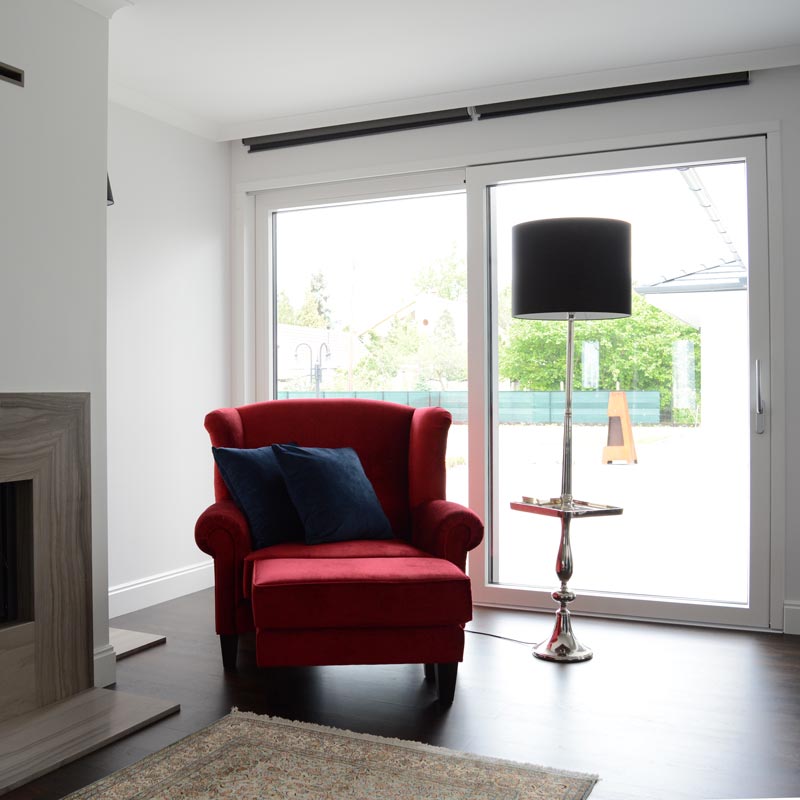 ADVANCED TECHNICAL SOLUTIONS
The door leafs have three tight seals for proper closure. The glazing is characterized by a high thermal insulation value, which factor can reach up to 0.5 W / 2K. The glazing can be tempered upon request, safety or solar, which significantly reduces the incoming solar heat, keeping the interior climate at a pleasant level.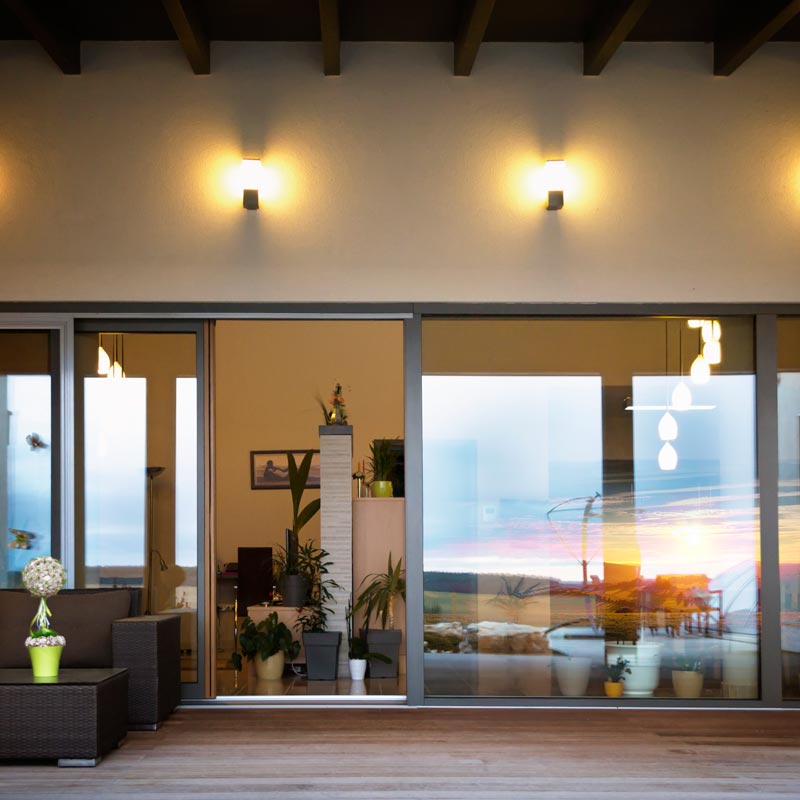 EASE OF USE
The system can move up to 400 kg of glass using four trucks that work in tandem. It's simple and safe to operate, highly user-friendly. There are several types of door handles available in order to find the best and most convenient solution regarding the handle material and shape as well. With the long levers, the moving is easy and fun.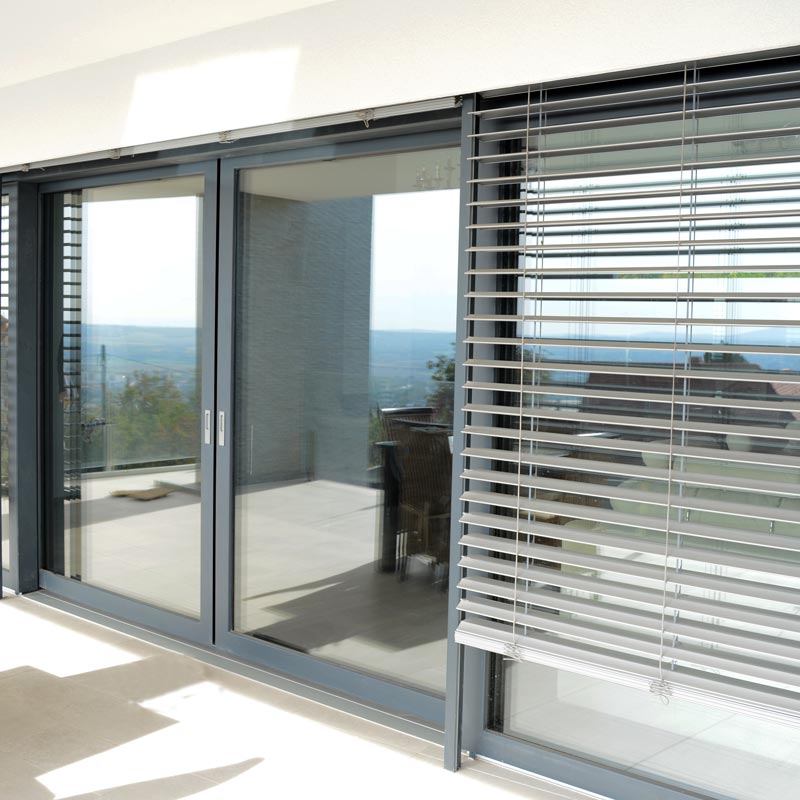 ADDITIONAL OPTIONS
The system is based on a thoughtful solution, which can be developed further, for instance, a sliding mosquito screen can be easily integrated.

It is important to know that the use of shading devices for large glasses is almost indispensable. Thanks to the cooperation of Schlotterer and Jankó Ltd., We can also offer you a professional solution with the best technical content, according to your personal needs!