PRECIOUS WOOD
NATURE AT ITS BEST
The high quality of the timber; its countless shaping and colouring potential are qualities that easily make fenestrations to the decoration of our home. We bring you the best of nature and we work exclusively with a selection of raw materials that give your home a glorious, lasting look inside and out.
The use of precious wood also has a special place in the most dominant trend of the year. If you are also a devotee of exclusive solutions, choose from our special, precious wood covered fenestrations, which make your home a sensual and natural experience, tailored to your needs.
RECOMMENDATION: Adjust the appearance of your fenestrations to your furniture or other accessories to match your style! Precious wood surface is available for any cross, flat and duo flat system, so whichever solution you need, the natural effect is guaranteed.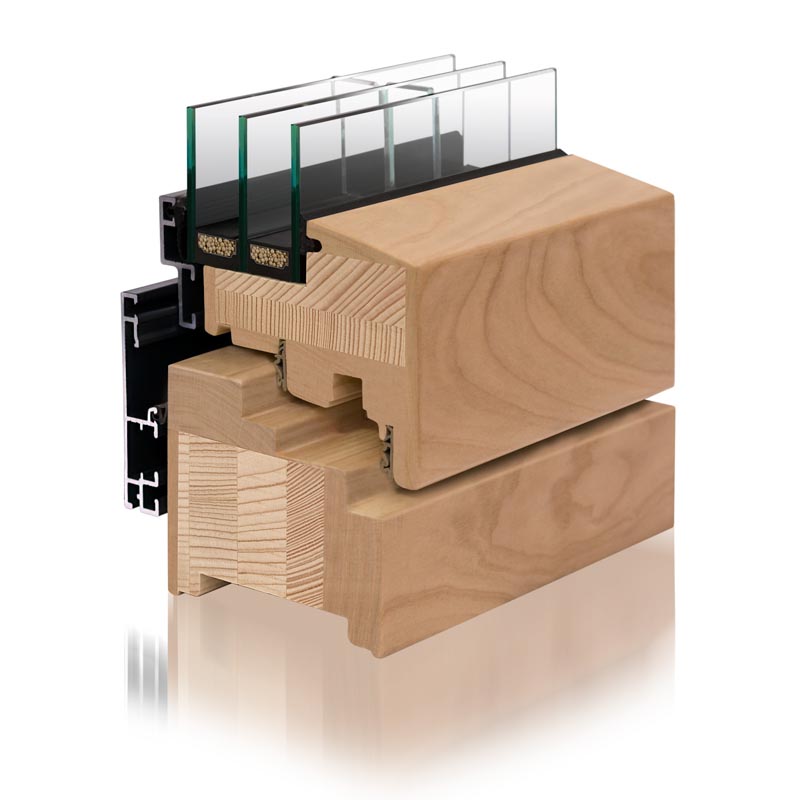 CHERRY TREE
To make a furniture from fruit tree is a really unique experience. Its wood is very beautiful reddish even in its tender age, which only deepens with time. The hardness of the wood is moderate, the fibre of the wood is extremely fine and unified. It dries quickly and nicely, it barely shows any deformation afterwards. Its light and heat-resistance are good. It is a popular raw material due to its beauty and smooth sanding properties.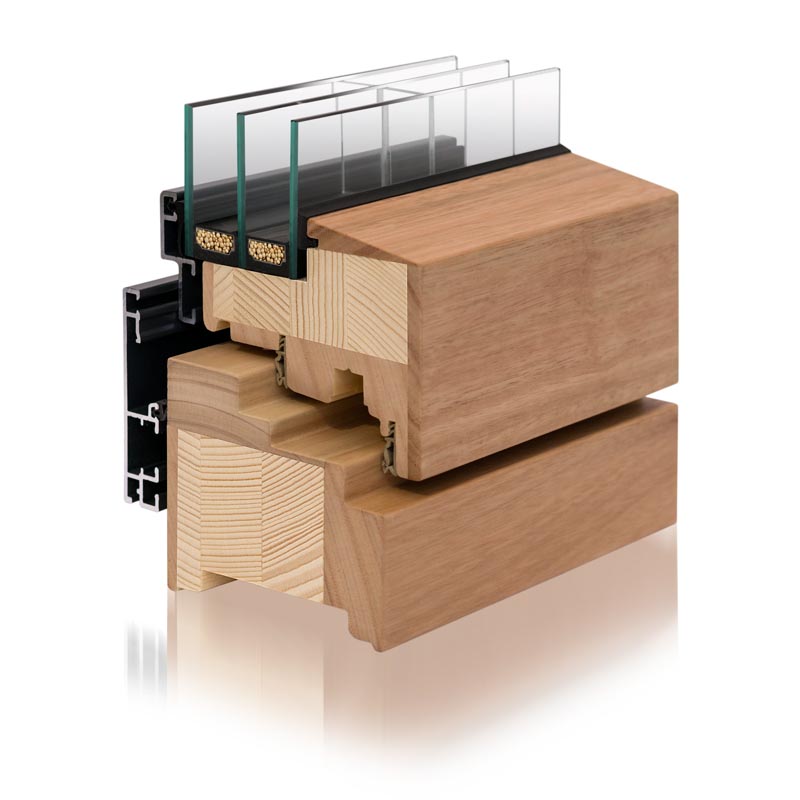 EUCALYPTUS
Well suited material for window construction. Easy to work, lasting and wieldy wood. It always has the same quality and features, it can provide a guaranteed homogeneous surface, making it a popular component of modern homes. In terms of group it is considered as tropical wood. Its growth is monitored by professionals under strict conditions. Available without extension.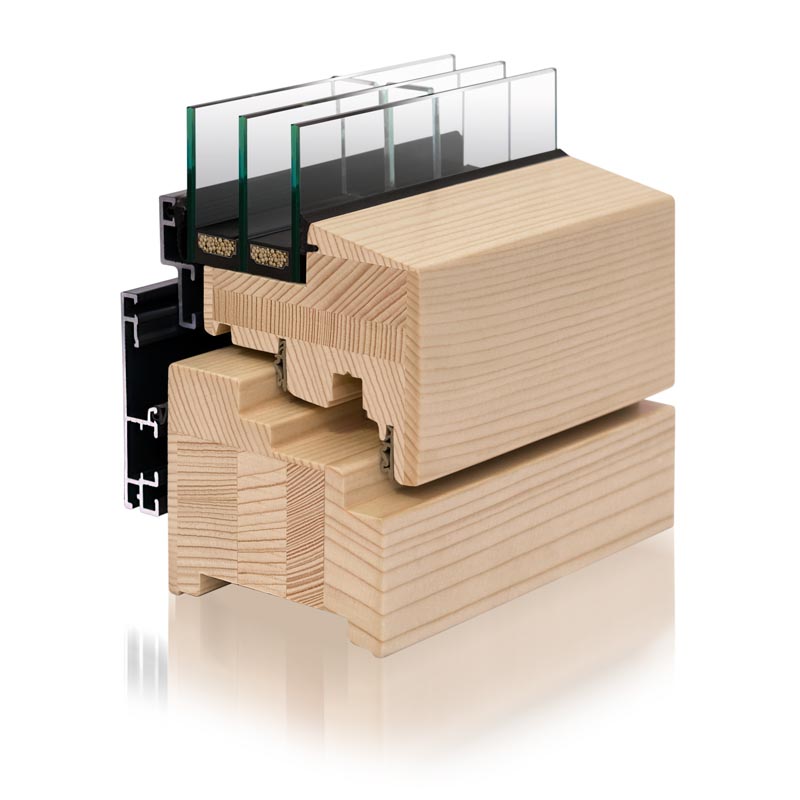 SPRUCE
Its colour is whitish, pale yellow, excellent raw material for high quality fenestration! Window, entrance door and balcony door can be made from it either with or without length extension. The grains can suck the finishing material evenly so we can guarantee the same colours within the components.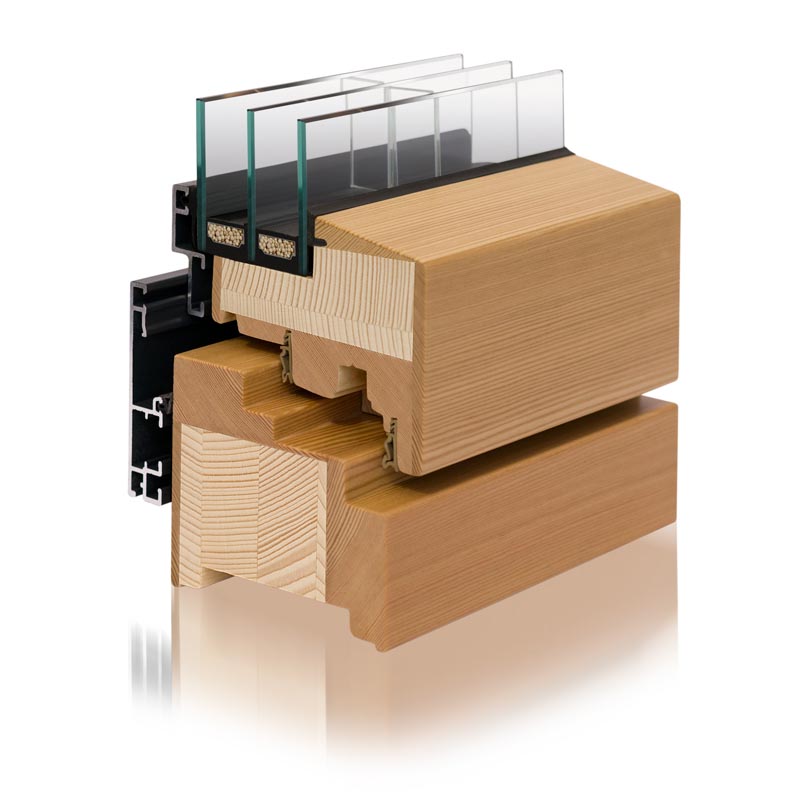 LARCH
It has a beautiful carmine surface under its bark and has a robust, strong, aesthetic design. Extremely durable, solid and medium hardwood that can withstand unfavourable weather conditions. It is easily machinable, harmonious raw material, so if you want to see the wood grain of your fenestrations, choose a lighter colour.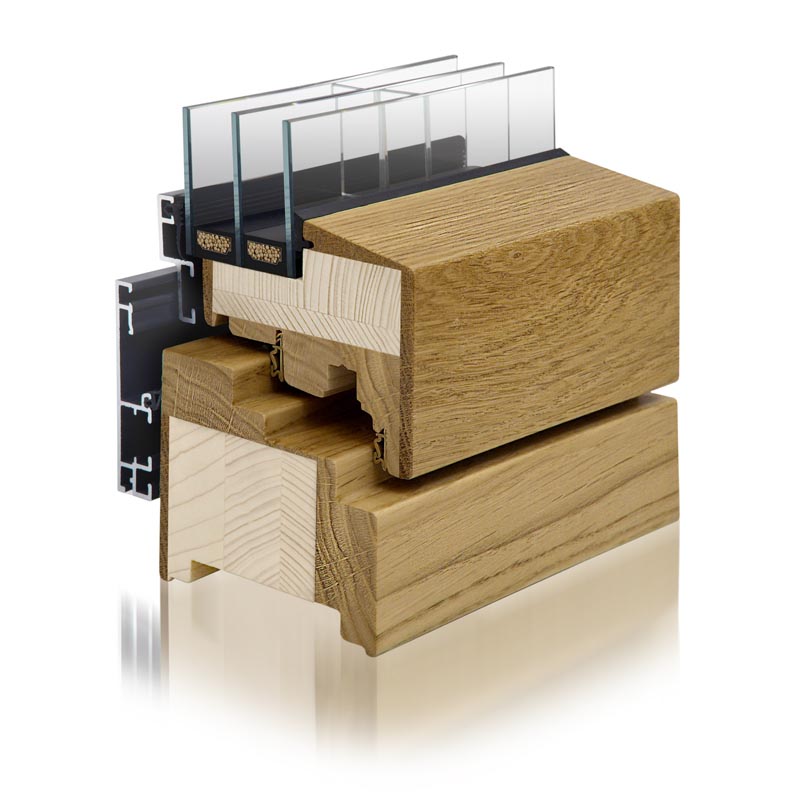 OAK
It is also called the tree of gods. It symbolizes the respect of the ancestors and the unwavering resilience. Oak is a very demanding raw material with exceptionally aesthetic patterns. It is hard, but it can be bent with steaming, its compactness is one of the largest amongst the existing wood species. The robust elements made from it can serve several generations. It can be fumed and painted, but it is the most beautiful in its natural varnished state. Due to its slow drying, it is really important how and for how long it has benn dried before processing. Its light and heat resistance are excellent.