SHADING
GAME WITH THE LIGHTS
Intelligent shielding devices are essential components for the modern lifestyle and communities.
External shading devices are the most effective and energy efficient way to prevent buildings from overheating.
Shutters, louvres and their counterparts operate as a passive cooling system in the summer, and they increase the insulation efficiency of the fenestration in winter, and they let through the precious anti-dazzle sunshine to the interior space throughout the year. They also protect from unwanted glances and reduce burglary risk.
The intelligent shading systems are essential elements of our current housing, and it cannot be missed from the negotiations about climate protection and energy conservation.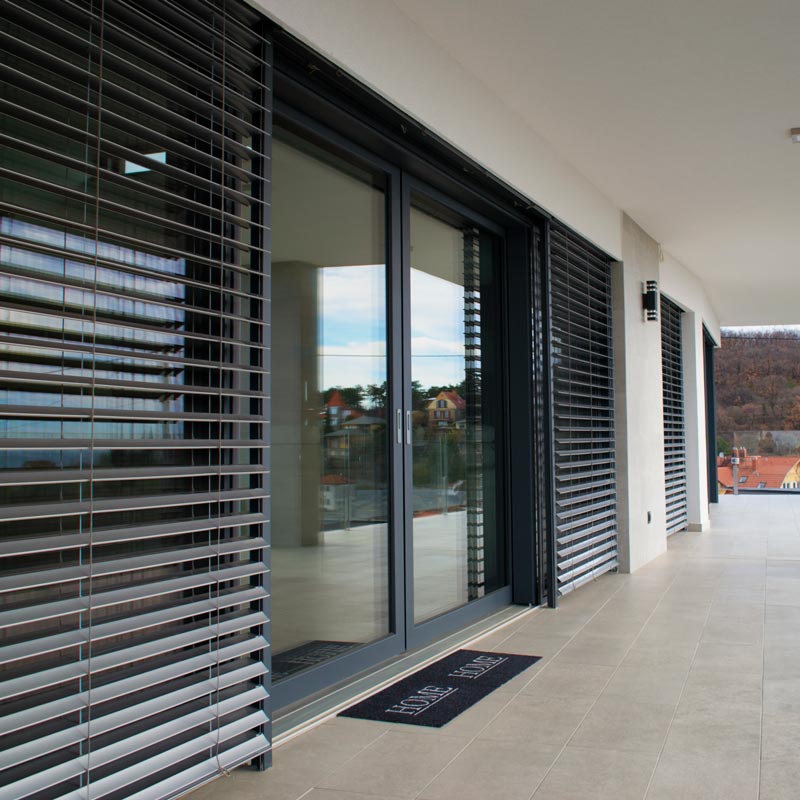 IDEAL COUPLE
It is important to know that the fenestration cannot be separated from the shading, and the whole project is to be treated together. Our engineers can help in the nodal process. Everything goes according to the installation plans much to the delight of our customers. So you don't need to coordinate more companies during the works, we hold everything in one hand. It is also possible to install the fenestrations and the shading at the same time. It can mean a lot that the guarantee also comes together in our hands so in case of a question you don't have to make any unnecessary circles. Your satisfaction is our top priority: we recommend that you choose from our premium shading devices for your premium window product line to ensure that your home is in perfect harmony and it serves your interests in the long run.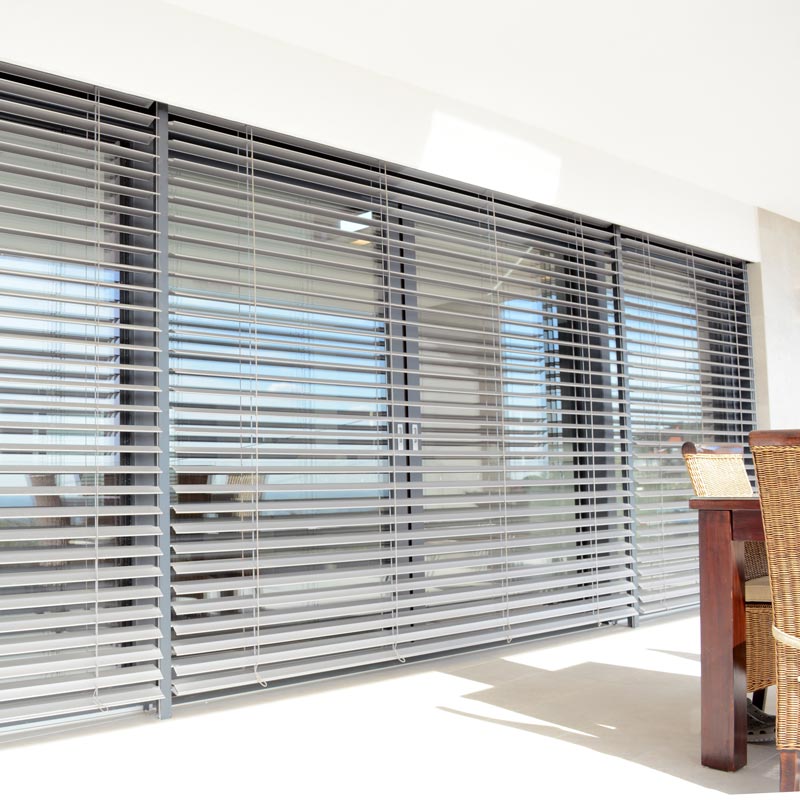 WHAT SHOULD I CHOOSE?
An intelligent shading system should be chosen, which serves as a passive cooling in summer and improves the thermal insulation values of the windows in winter. Make sure that the chosen solution directs the light indoors anti-dazzlingly, thus enhancing our sense of comfort and performance. Choose a louvre blade version, which fits for the purpose: according to its width we can choose between 80 mm or 92 mm while based on its form we can choose "C" louvre blade; broken "Z" louvre blade or the asymmetrically broken premium system, the Retrolux premium louvre blades. Choose a system that can be well combined, where the visible or plasterable edges can be selected uniquely, and where pushing-, sliding- or fix insect net can be built.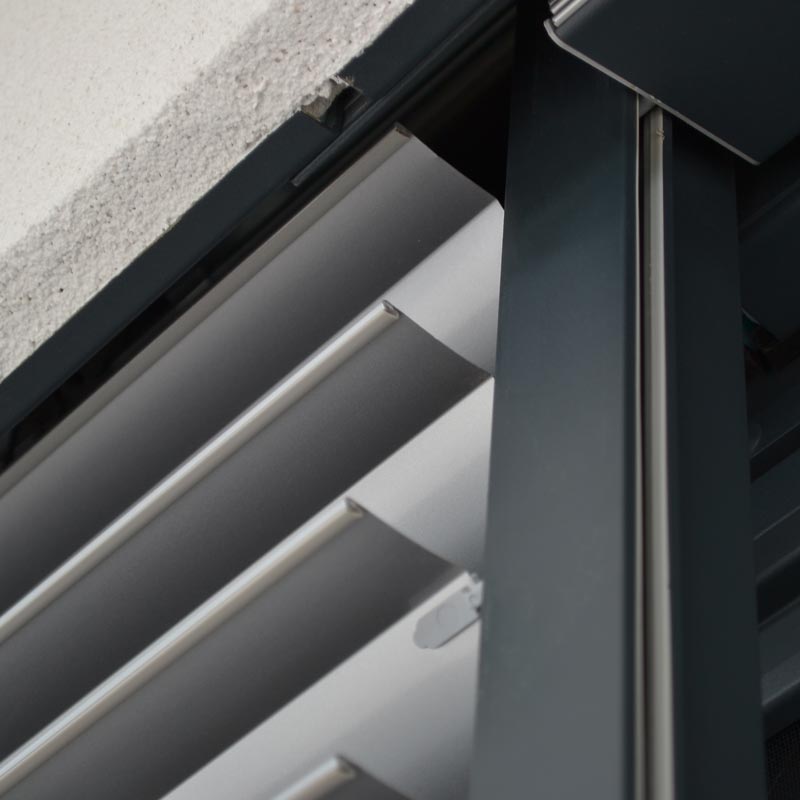 SPECIFIC NEEDS
The control is in your hands! Louvres can be adjusted on demand by a wall-mounted switch or radio controlled engine.

The elements of the technical system of the shading may also be stylish: choose a matching louvre for your home, either with hidden boxes or matching coloured hang strips, louvres and aluminium armour on the window.